OUTSIDE CATERING SERVICE
ĐỘC ĐÁO VỚI BUFFET SUSHI CHO TIỆC SỰ KIỆN TẠI NHÀ RIÊNG HAY CÔNG TY
Với kinh nghiệm nhiều năm trong lĩnh vực ẩm thực, với đội ngũ nhân viên và đầu bếp chuyên nghiệp cùng hệ thống thực đơn đặc biệt chất lượng, Ichiba Sushi sẽ là sự lựa chọn hàng đầu cho bất cứ ai có nhu cầu tổ chức tiệc tại nhà riêng hay công ty.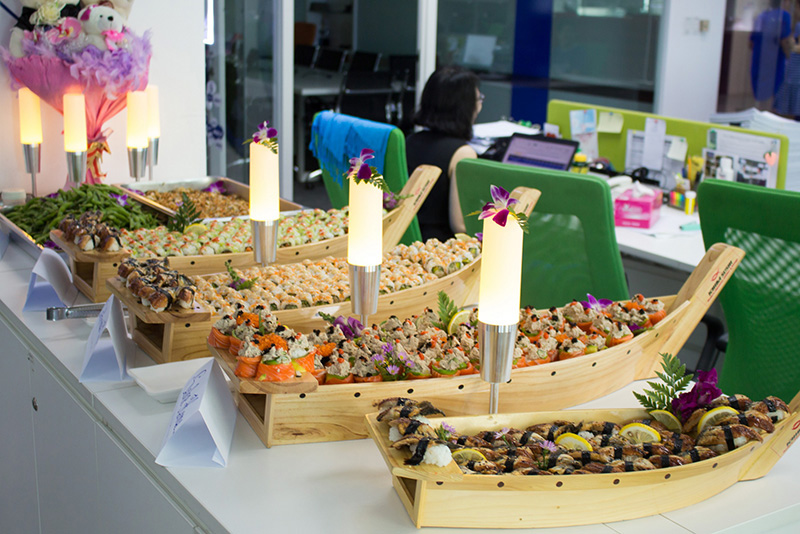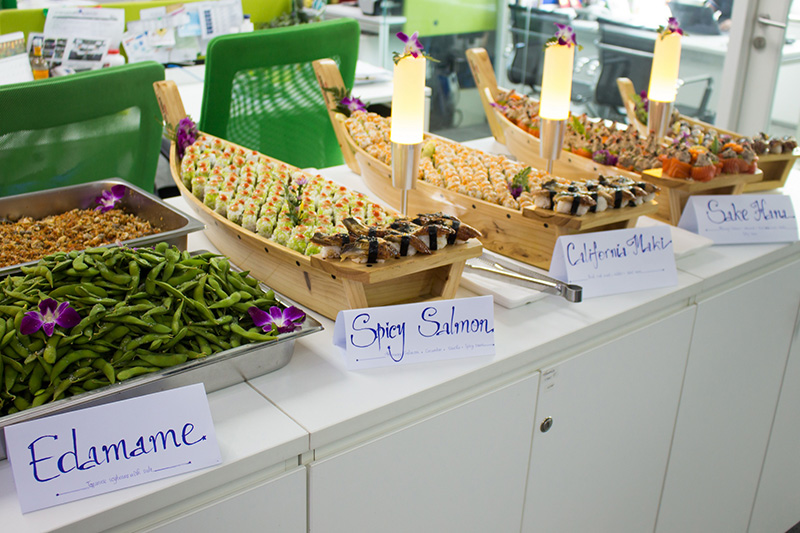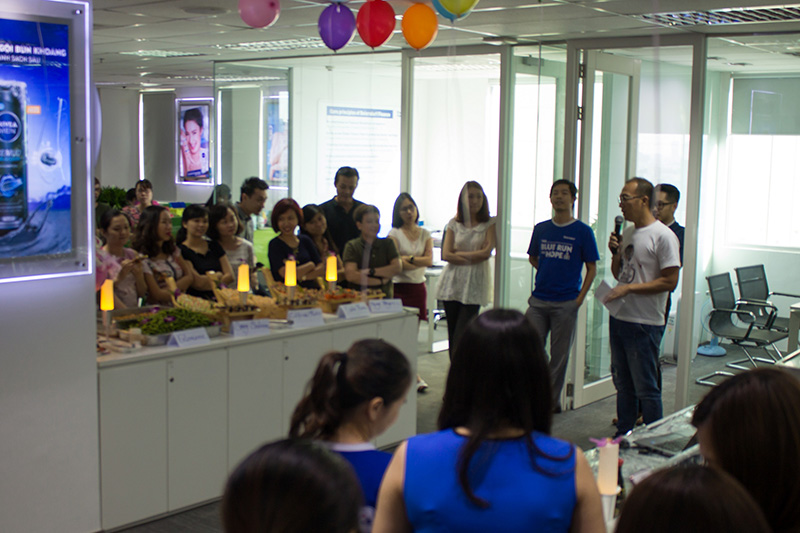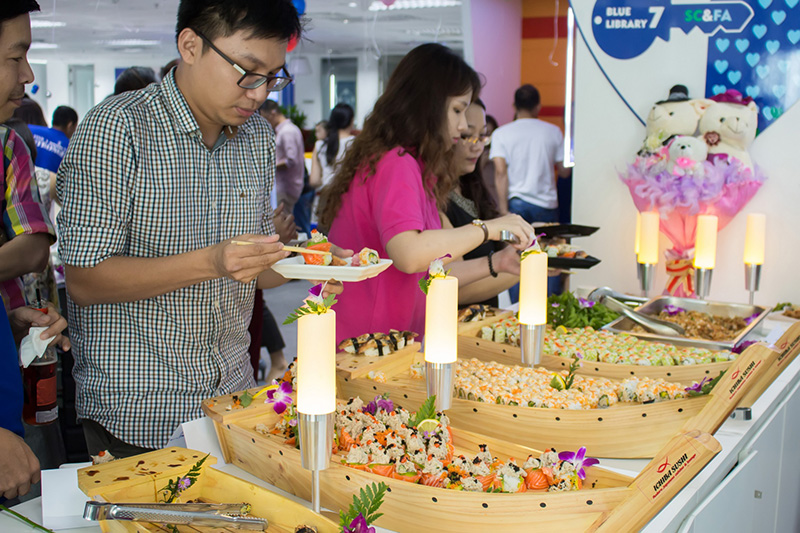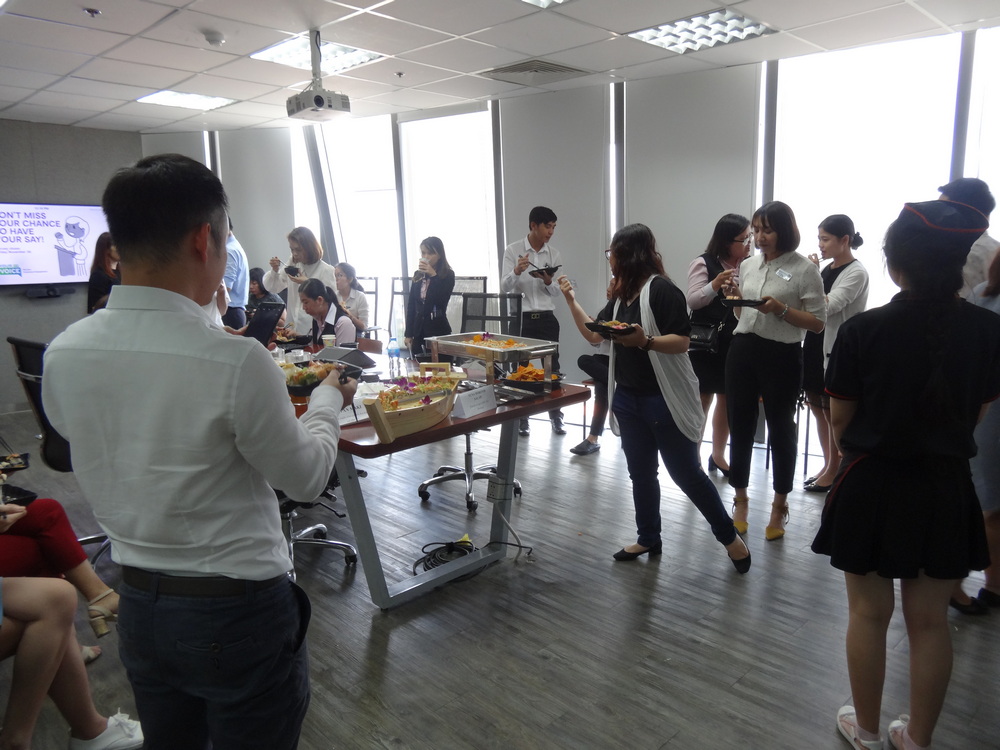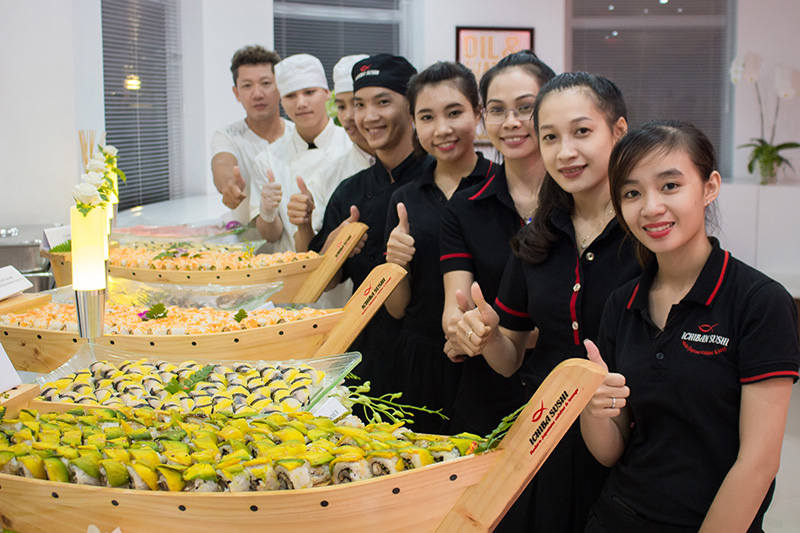 Ichiba Sushi - Nguyễn Hữu Cảnh
New Branch Ichiba Sushi is now available in Binh Thanh district. Convenient location opposite the Landmark 81 building in Vietnam. Warm space, fresh food with professional and enthusiastic staff. We do deliveries and maintain the fresh taste of each type of sushi and sashimi.
Reservation or delivery: 0942564071
Address: 159D Nguyen Huu Canh, Ward 22, Binh Thanh District.
Ichiba Sushi - Lê Lai
Reservation or delivery: 02862708686
Address: 204 Lê Lai, Bến Thành, District 1